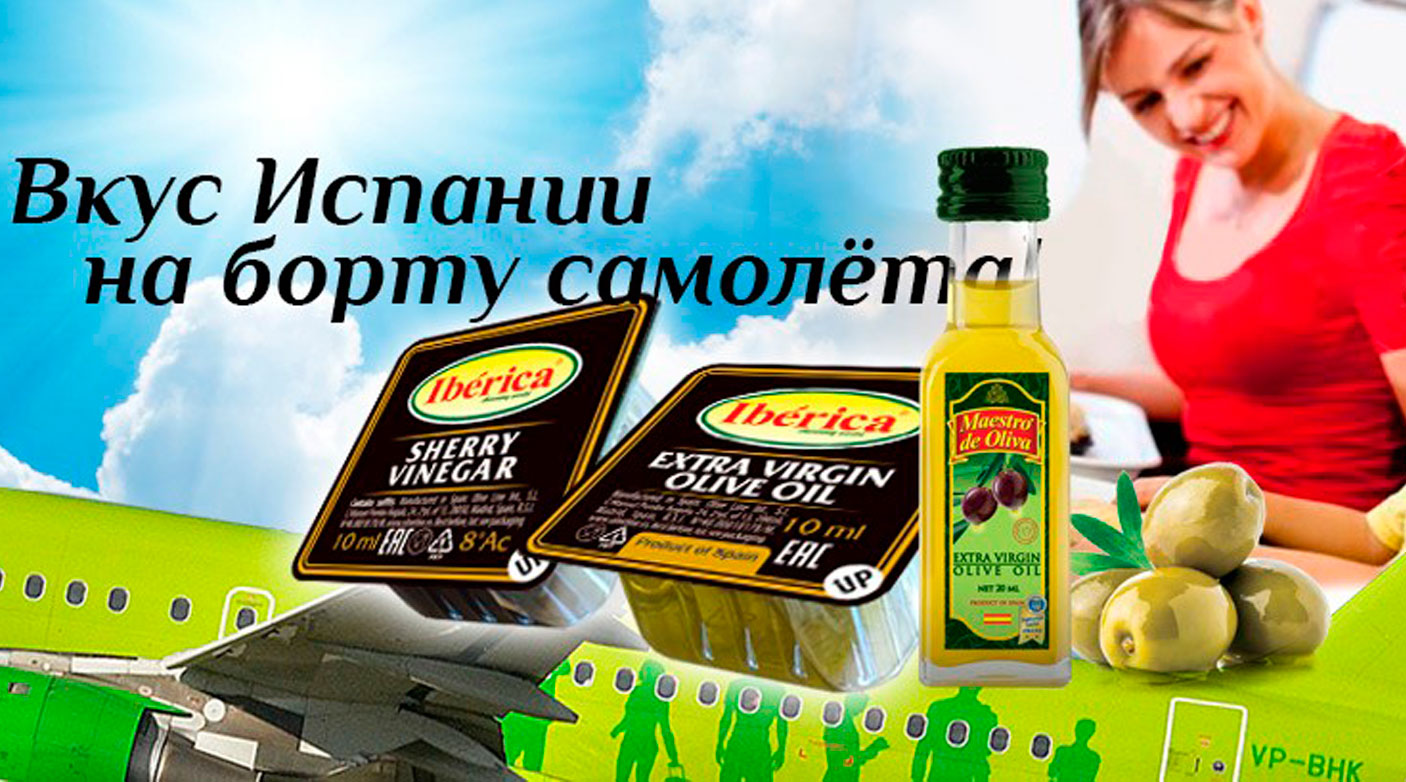 Taste of Spain on the plane
The favoured Maestro de Oliva Extra Virgin, the winner of Superior Taste Award 2017 is again on the board of S7 Airlines all flight from Moscow (Domodedovo) and Novosibirsk (Tolmachevo), as well as in business lounges of these airports.Iberica olive oil and cherry vinegar samples can be found in economy class dinners on the same flights.
S7 today is the second biggest airline in Russia, which has already carried over 5 million passengers just in 2017.
The joint promo campaign is valid through 1st to 31st August 2017.
#maestrodeoliva #iberica