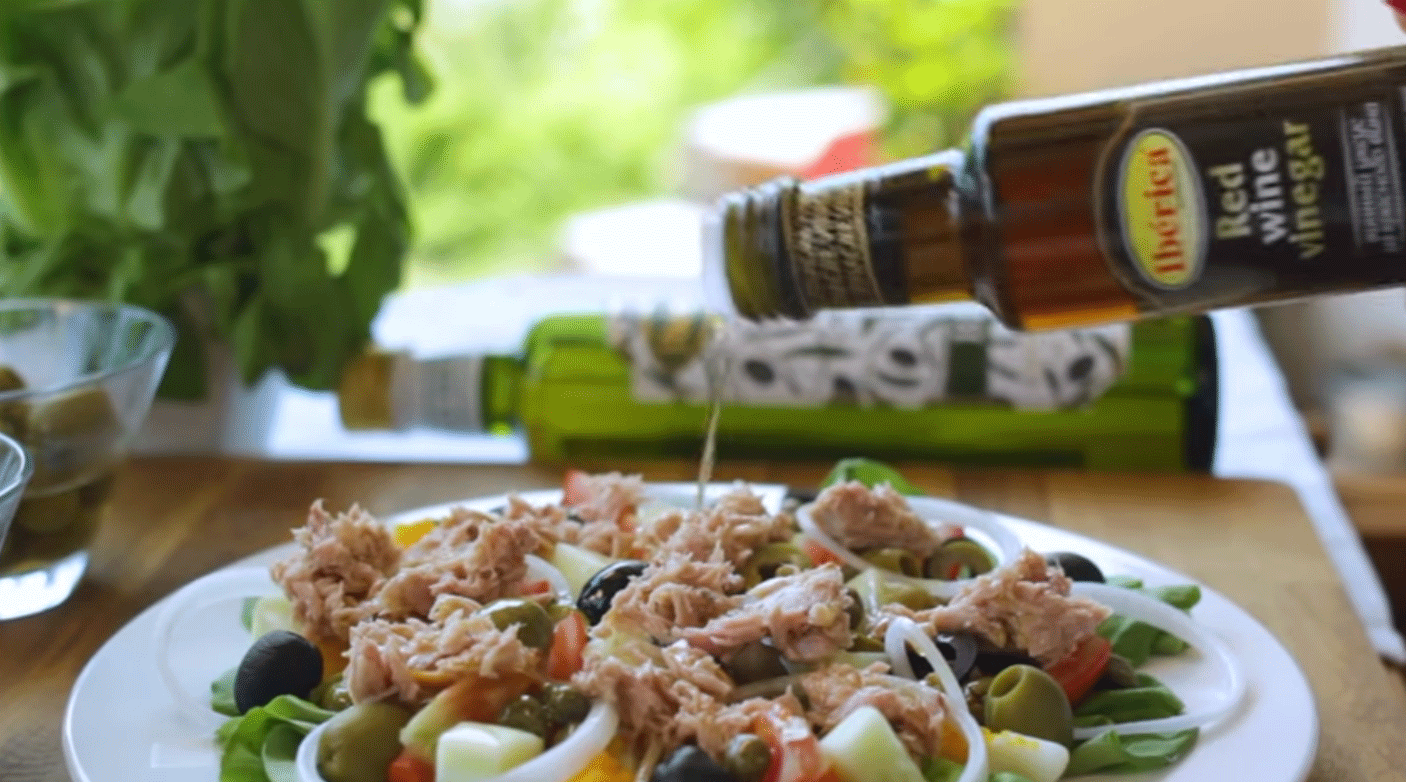 Summer salad
Cooking time: 15-20 minutes.Ingredients for 2 people
Tomato 1 pcs
Egg 1 pcs
Lettuce to taste
Cucumber 1 pcs

Onion 1 pcs

Tuna 1 can
Cooking method:
Take a large flat plate, lay the lettuce leaves in a circle
Remove the core of the tomato, cut into slices
Cook hard-boiled egg, cut it into slices and spread it and tomato nicely on lettuce leaves
Cucumber needs to be cleaned of skin and cut into cubes, then spread out on a plate.
Cut onions into rings and lay on top of vegetables
2 pieces of olives and olives need to be cut into rings and added to the salad
Also add whole olives, olives and capers
Grind tuna directly in a jar, put in a plate
Add olive oil and Iberica red wine vinegar. Salt to taste and serve.