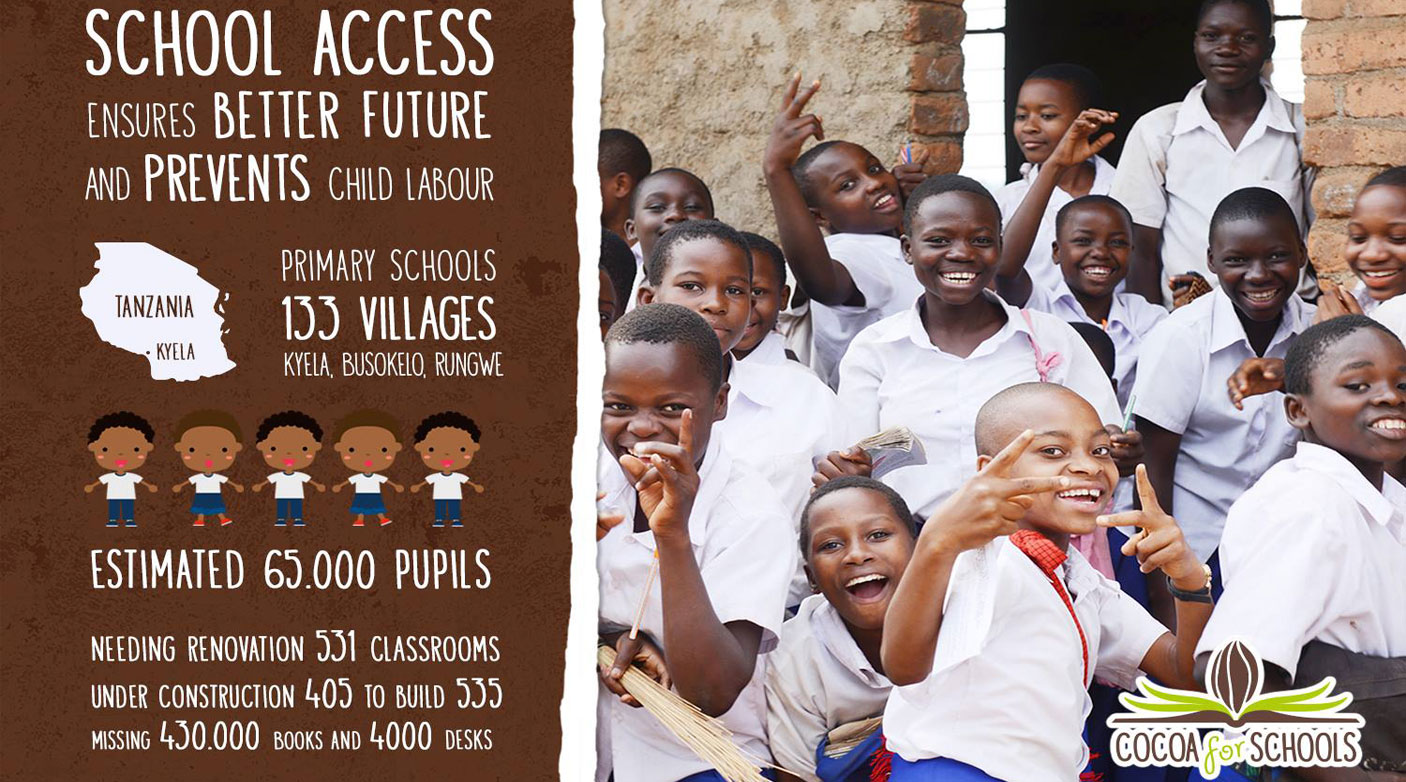 Kim's Chocolates celebrates the Release of «Cocoa for Schools» Documentary
Today, Kim's Chocolates, a gourmet chocolate company that prioritizes sustainability throughout the supply chain and production process, announced the release of their documentary «Cocoa for Schools». This film illuminates the extreme obstacles preventing Tanzanian children from attaining the education they need to transcend poverty, and how the «Cocoa for Schools» program creates a better future for the people in the region, and better production of cocoa, for future generations.
Follow along as «Cocoa for Schools» introduces Kim's Chocolates founder Fons Maex, local government officials, impacted villagers, and strategic partners all working together to bring functional schools, solar-powered electricity, clean water, over 430,000 textbooks, education, and empowerment to 135 Tanzanian villages who rely on cocoa as a cash crop for their survival.
Of this project, Ichiro Kono, Managing Director at Stork Global Pty. Ltd. and project partner, says, «I was looking for the type of organization who is really supporting children… How I felt is that I attained the opportunity to join this project… now I'd like to share my experience & what I've felt here with the people around me… in the world… as much as possible.»
Since 2010, 200 classrooms have been built, most of them since mid-2016. Another 134 classrooms will be inaugurated by the end of February 2018. In 2018 we will start building the next 344 classrooms. And by the end of 2023… over 1,900 classrooms should have been built, on condition that enough teachers are provided.
About Kim's Chocolates: Kim's Chocolates is one of Belgium's biggest manufacturers and the number one exporter of Belgian consumer chocolate to Canada and the United States. For 30 years, customers from around the world have enjoyed their delicious, unique, exciting chocolates.