Own Production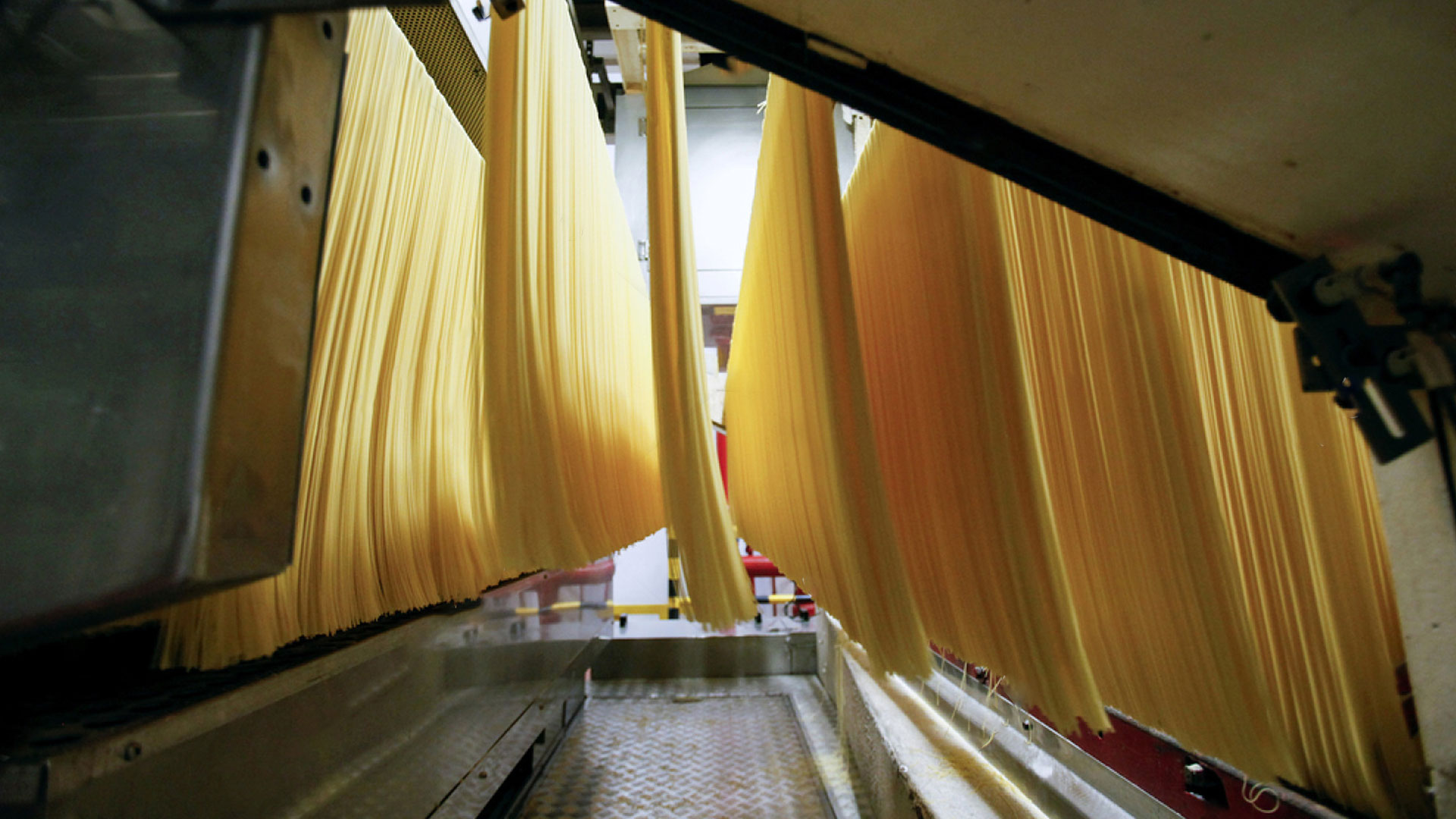 The Ameria pasta factory was founded on the basis of the Kurchatov bakery plant in the city of Kurchatov, Kursk region. Pasta under the Ameria and Federici trademarks is produced using modern Swiss (Bühler) and Italian (Fava) equipment.
In addition, an Italian automated line Pavan was purchased and installed for the production of gluten-free pasta.
Pasta of the Ameria brand:
made from flour of the highest grade;
the range is represented by more than 20 types of products;
packing from 400 g to 4 kg is convenient for various consumer groups.
Pasta of the Federici brand:
made from durum wheat;
the range is represented by various types of products in packaging from 500 g to 3 kg.
In 2019, the production of gluten-free pasta was launched. The production process takes place in a separate building to eliminate the possibility of any gluten contamination.
Federici gluten-free pasta:
made from red lentil, green peas, corn and rice, buckwheat and chickpea flour, as well as brown rice flour with the addition of amaranth and quinoa
packing from 250 g to 400 g;
the range of gluten-free pasta is constantly expanding.
Moreover, Easter cakes of the Federici, Milanese and Ameri trademarks are baked at the factory for Christmas and Easter according to traditional Italian recipes.
We provide high quality thanks to constant control in production in all respects. Quality control is carried out by the production and technical laboratory, which is a part of the Ameria pasta factory. Thanks to this our products have repeatedly received various awards from the reputable international exhibitions of food products ProdExpo and WorldFood along with the well-known TV-shows 'Control purchase' and 'Natural Selection'.