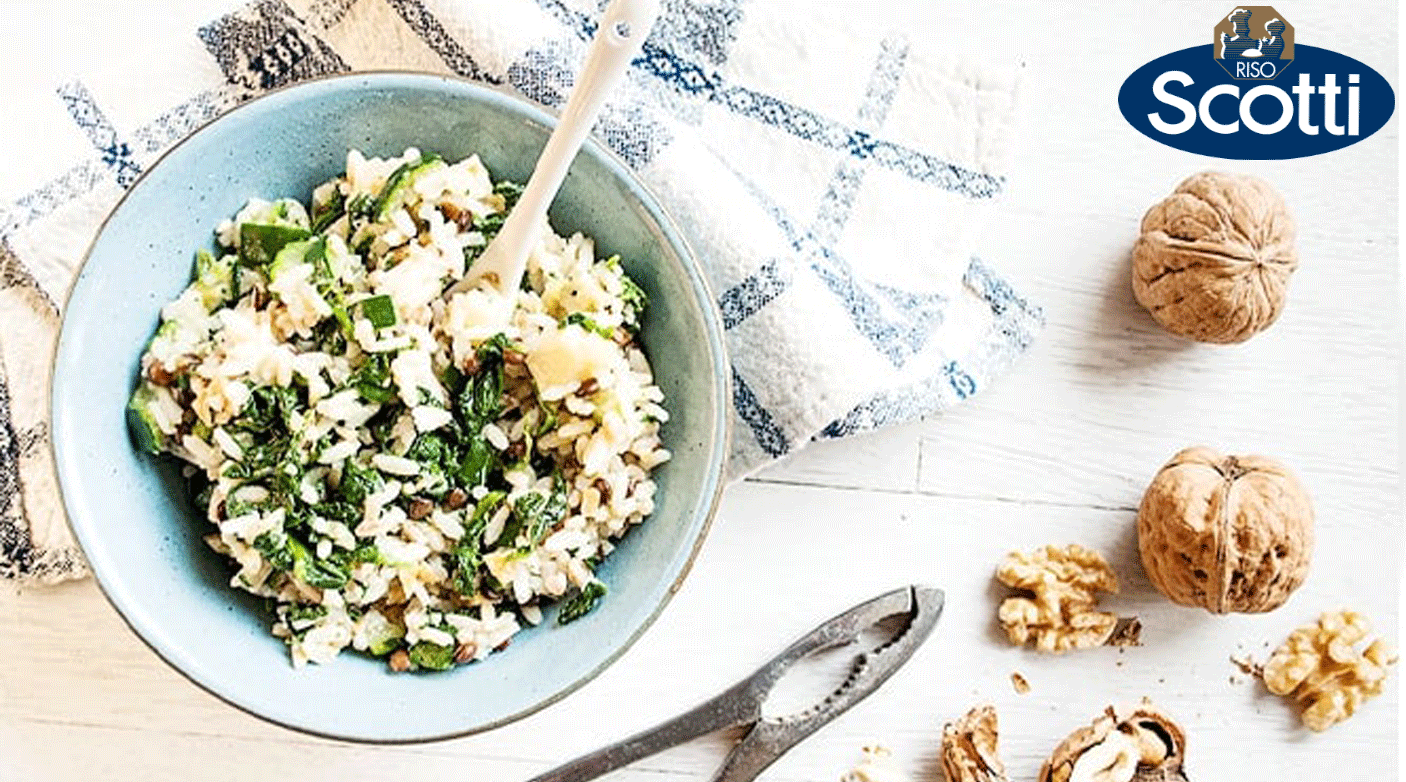 Rice with zucchini, spinach and nuts
Cooking time: 20-30 minutes. Ingredients for 2 people
Frozen Spinach 300 g
Zucchini 2 pcs
Hard cheese 100 g
Handful of raisins
Walnuts and pine nuts to taste
Extra Virgin Olive Oil to taste
Salt to taste
Cooking method:
Soak the raisins in warm water for about 10 minutes.
Fry pine nuts in a non-stick pan or pan
Wash and cut the squash into small cubes
Cook the rice together with the cubes of zucchini in boiling salted water, as indicated on the package. Drain, transfer everything to a bowl, adding a spoonful of olive oil
Fry the spinach in a pan with a spoonful of oil, add salt to taste
Grind the kernels of walnuts and pine nuts, squeeze the raisins, dry and cut with a knife.
Dice the cheese
Mix all the ingredients and serve.