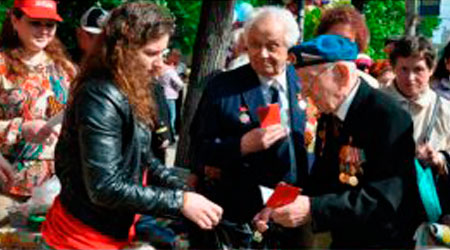 «Ameria Russ» a participant of social action in Voronezh
«Ameria Russ» LLC remembers and honors the services of veterans of the Great Patriotic War and tries to support them in every possible way.
So, like last year, we took part in a social event timed to the Victory Day celebration, which was carried out by the newspaper LIFE (Central Chernozem Branch) and acted as the sponsor of the event.
As a gift to veterans and homefront workers, food sets were formed, which included pasta «Ameria».
Gifts were distributed on May 9 in the city of Voronezh, at the venue of the action.