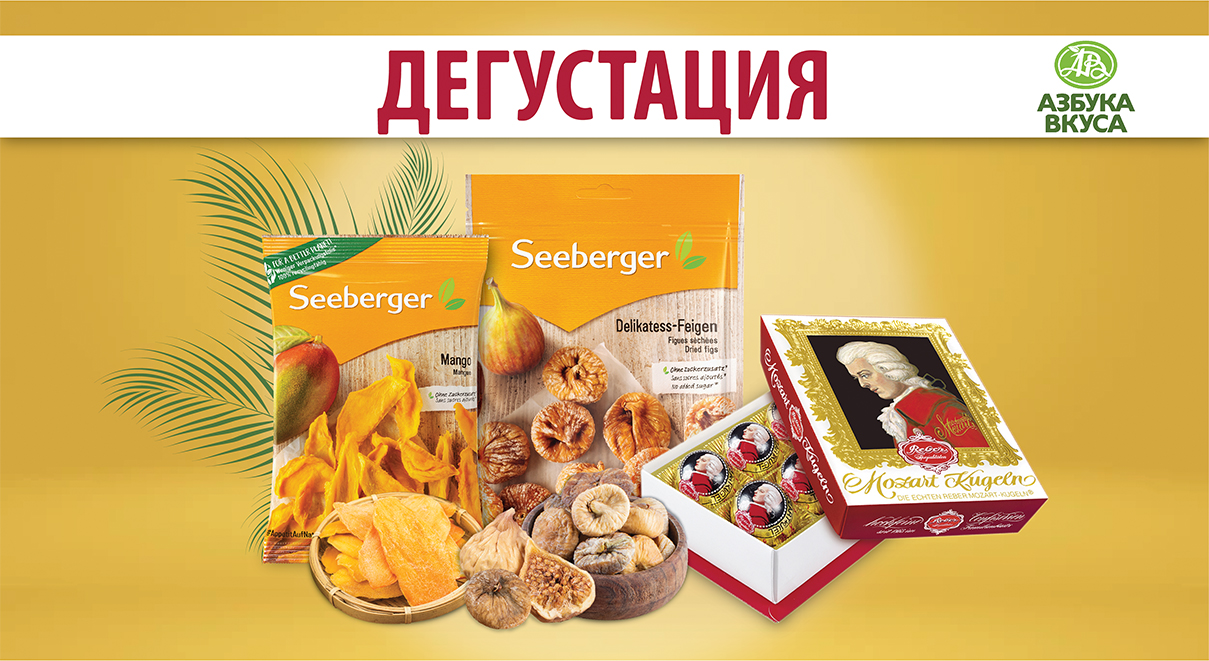 Tastings in the Azbuka Vkusa
Dear friends! We are glad to invite you to visit the upcoming tastings of Seeberger premium dried fruits and the famous Byajhvfwbz Mozart Reber sweets from Germany. The tastings will feature delicious figs and dried mango from Seeberger – a company that has been long pleasing consumers for over 170 years with a nutritious and exquisite assortment of dried fruits, nuts and amazing mixes collected from all around the world! You will also be able to taste the classic kugels from the legendary Reber Mozart brand with pistachio marzipan filling covered with the most delicate dark chocolate!
We are waiting for you on December 2nd from 15:00 to 19:00 at the Azbuka Vkusa at 32 Mozhajskoe shosse,
on December 10th from 13:00 to 17:00 at Azbuka Vkusa Vnukovo, vl.8-20 Lapshinka village,
and on December 16th from 16:00 to 20:00 in the Azbuka Vkusa at 52 Khoroshevskoe shosse!