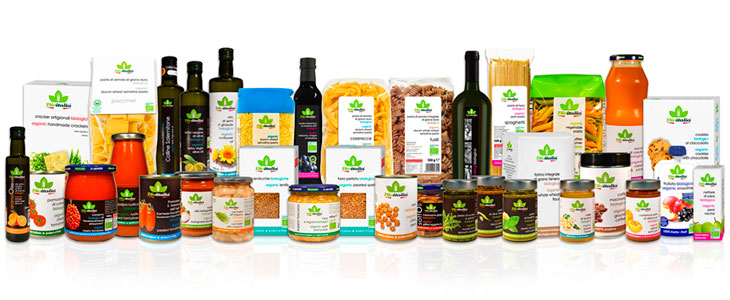 Tasting of organic products Bioitalia in Auchan
We invite you to visit the tasting of organic products Bioitalia, from sunny Italy.
Tastings will be held in the Auchan stores. You will be intruduced with the assortment of this ecologically pure production, which is a classic of Mediterranean cuisine!
We are waiting for you from 16.00-20.00
On April 3 in
«Gagarinsky» shopping and entertainment center – 3, Vavilova str.
«MEGA Tepliy Stan» Shopping mall- Kaluzhskoe highway, the 21st kilometer, с1
On April 4 in
Auchan «Mitishi» – Mitichi, 1 Ostashkovskoye highway, 91 km of the Moscow Ring Road
«MEGA Khimki» Shopping mall – Khimki, IKEA Microdistrict, Bldg 4
On April 5 in
«MEGA» shopping center «Belaya Dacha» – Kotelniki, 1-st Pokrovsky proezd bldg 5
Shopping center «Aviapark» – 4 Khodynsky blvd 4
On April 6 in
Auchan «Marfino» – Odintsovo district, village. 110 Marfino, 53 km of the Moscow Ring Road
Auchan «Ryazanka» – 2-2 Ryazanskiy avn.
On April 7 in
Auchan «Krasnogorsk» – Krasnogorsk district, «Krasnogorsk-4», 66 km of the Moscow Ring Road
«Troyka» Shopping and leisure complex – 3A, Verkhnyaya Krasnoselskaya str.