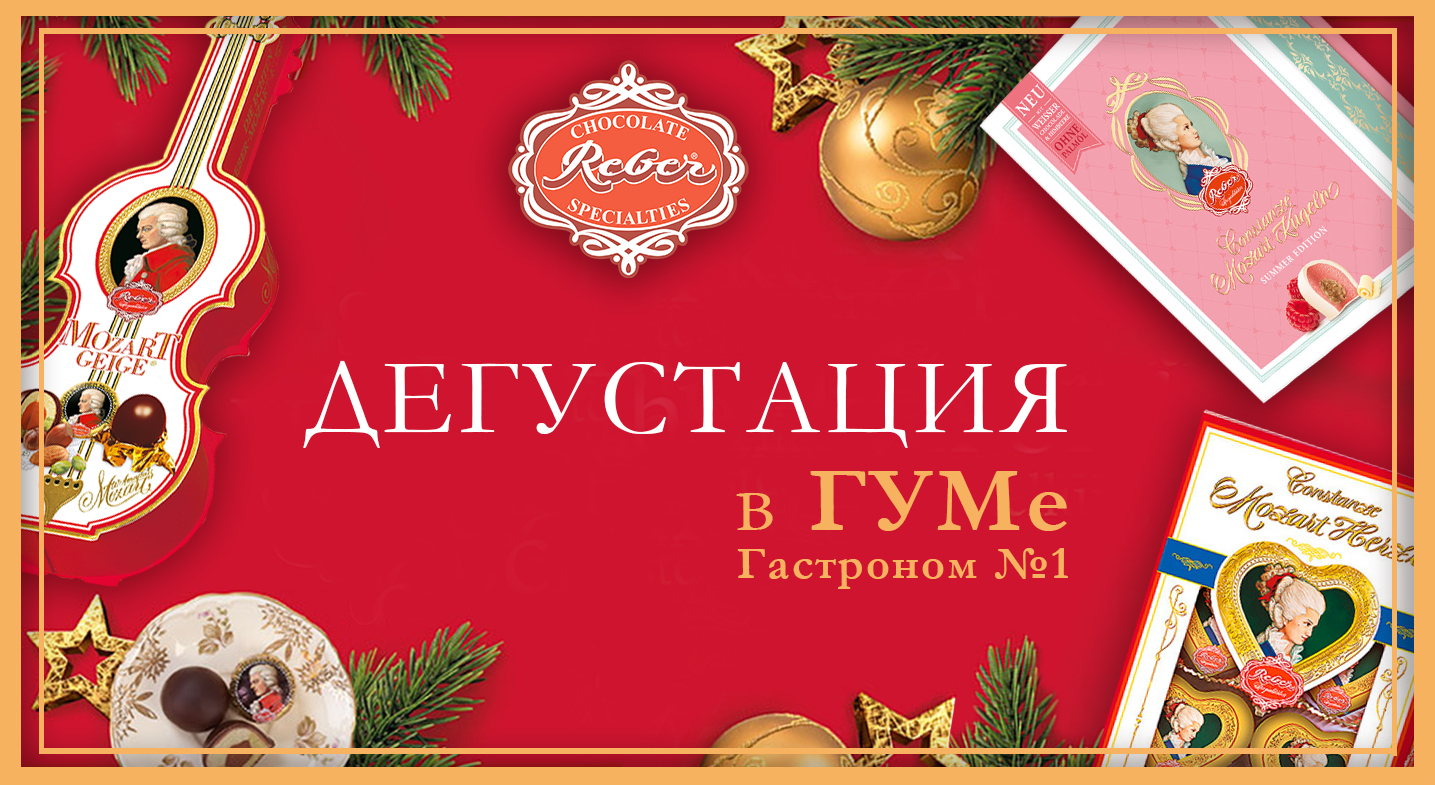 Tasting Chocolates Reber Mozart in Guma Gastronome No.1
Dear Friends, we invite you to visit the tasting of the legendary Reber Mozart chocolates in Gum Gastronome No.1. We will be handing out the most delicate hearts with marzipan filling in milk chocolate, classic Mozart kugels in dark chocolate filled with pistachio marzipan and exclusive kugels in white chocolate filled with marzipan and nut praline with raspberries. Immerse yourself  into the pre-holiday atmosphere of the New Year, because it is on the way, choose chocolate gifts from Reber Mozart in bright New Year designs for your loved ones and receive a pleasant and tasty compliment! We have prepared a real surprise for you! Buy delicious Reber Mozart sweets from 1000 rubles and get a bar of amazing Belgian Ameri chocolate as a gift.
We are waiting for you in Gum Gastronome No.1 – November 25, 26 and 27 from 16.00 to 20.00
at the address: Red Square, 3.