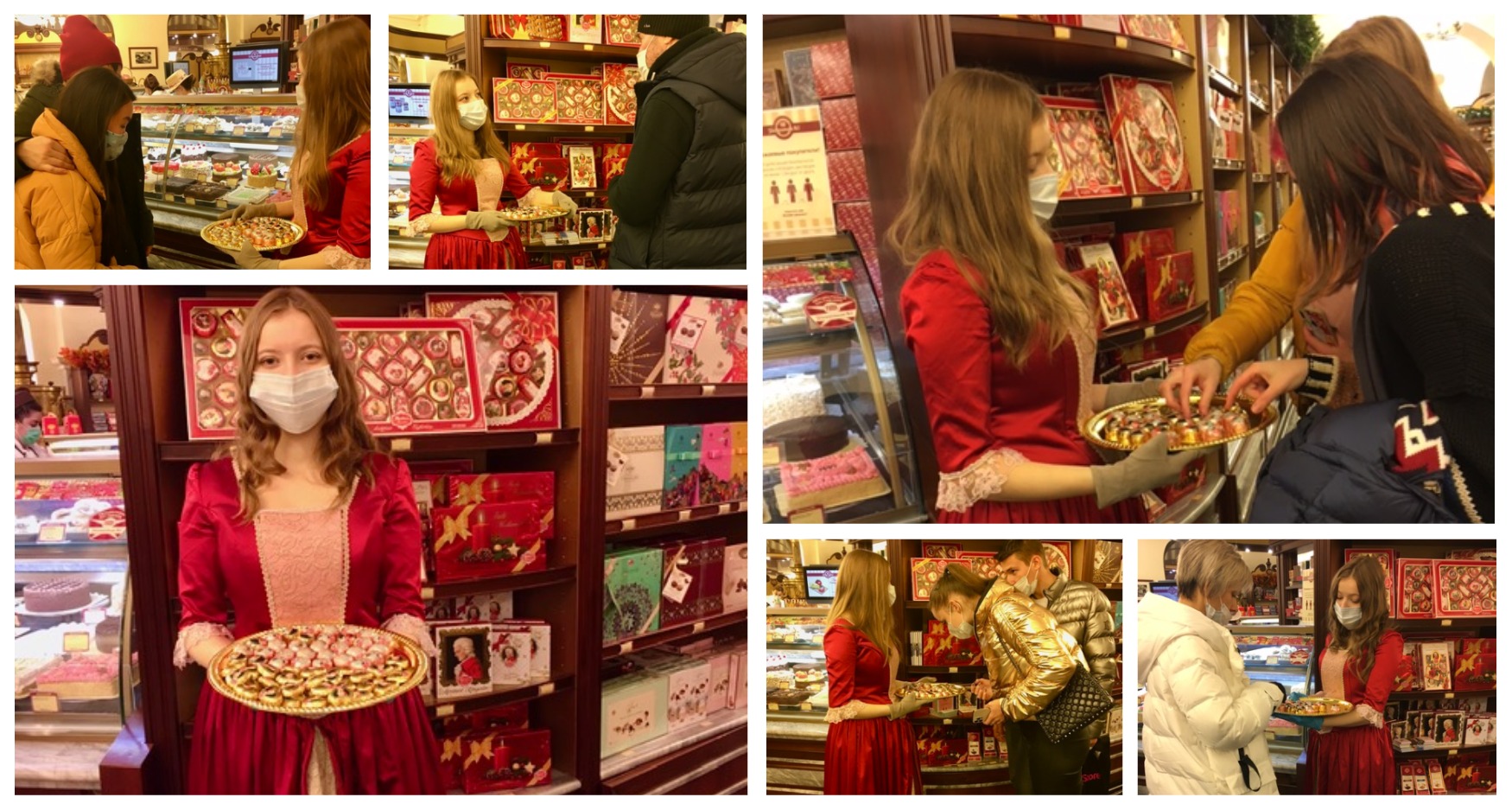 Tasting Chocolates Reber Mozart in Guma Gastronome No.1
On November 25, 26 and 27 in GUM Gastronom No.1 a tasting of Reber Mozart chocolates took place. Gastronome visitors were offered classic dark chocolate kugels, delicate hearts with marzipan in milk chocolate, as well as a novelty – white chocolate kugels with an exclusive filling of marzipan and raspberries. The Gastronome customers not only enjoyed the exquisite taste of Reber Mozart chocolates, but also received an equally pleasant gift for buying a box of chocolates – the magnificent Belgian Ameri chocolate, which was a real surprise for them!
Don't miss our next tastings!