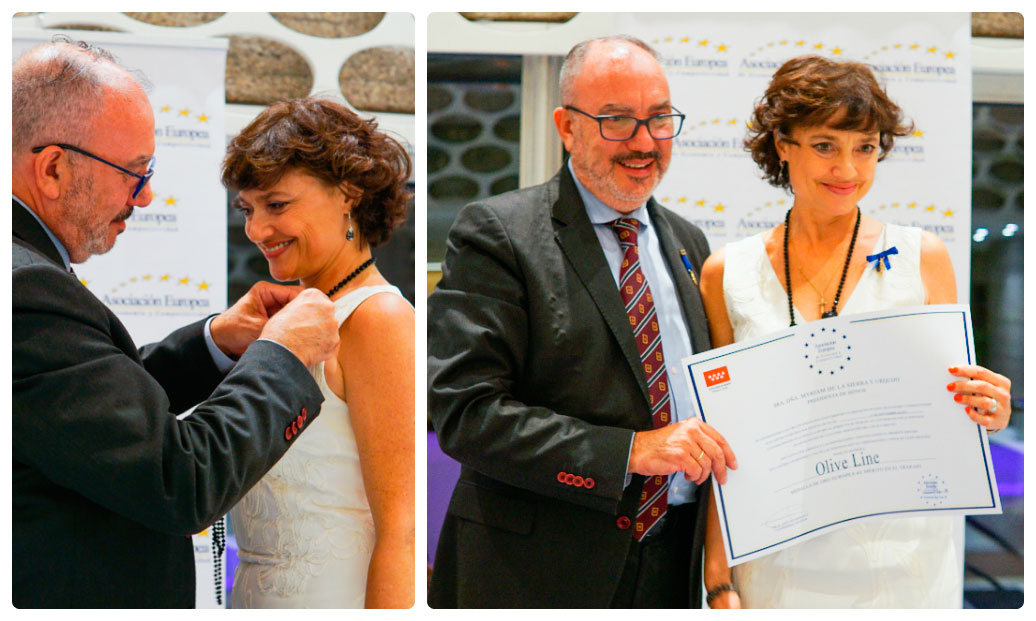 Olive Line International received a gold medal
Congratulations to Olive Line International, one of the leading exporters of olive oil and olives, with gold medal for merits in the field of capitalist labor, established by the European Union's Association for Economy and Competitiveness.
Such a high European award is given to companies, institutions and outstanding personalities in various sectors of economics, including prestigious businessmen, doctors, lawyers, judges and communication experts who have distinguished themselves with an impeccable long-term career.
The award ceremony took place on September 15, 2017 at the NH Collection Eurobuilding in Madrid. The Managing Director of Olive Line International received a golden medal from the vice-president of the Association, Mr. José Luis Barceló Mezquita, which is a prestigious sign of recognition from the European Union.
The European Association of Economics and Competitiveness enjoys great recognition, both for its work and for the personalities that make it up, whose activity contributes to boosting the economy in Europe and to business cohesion among the countries of that region.