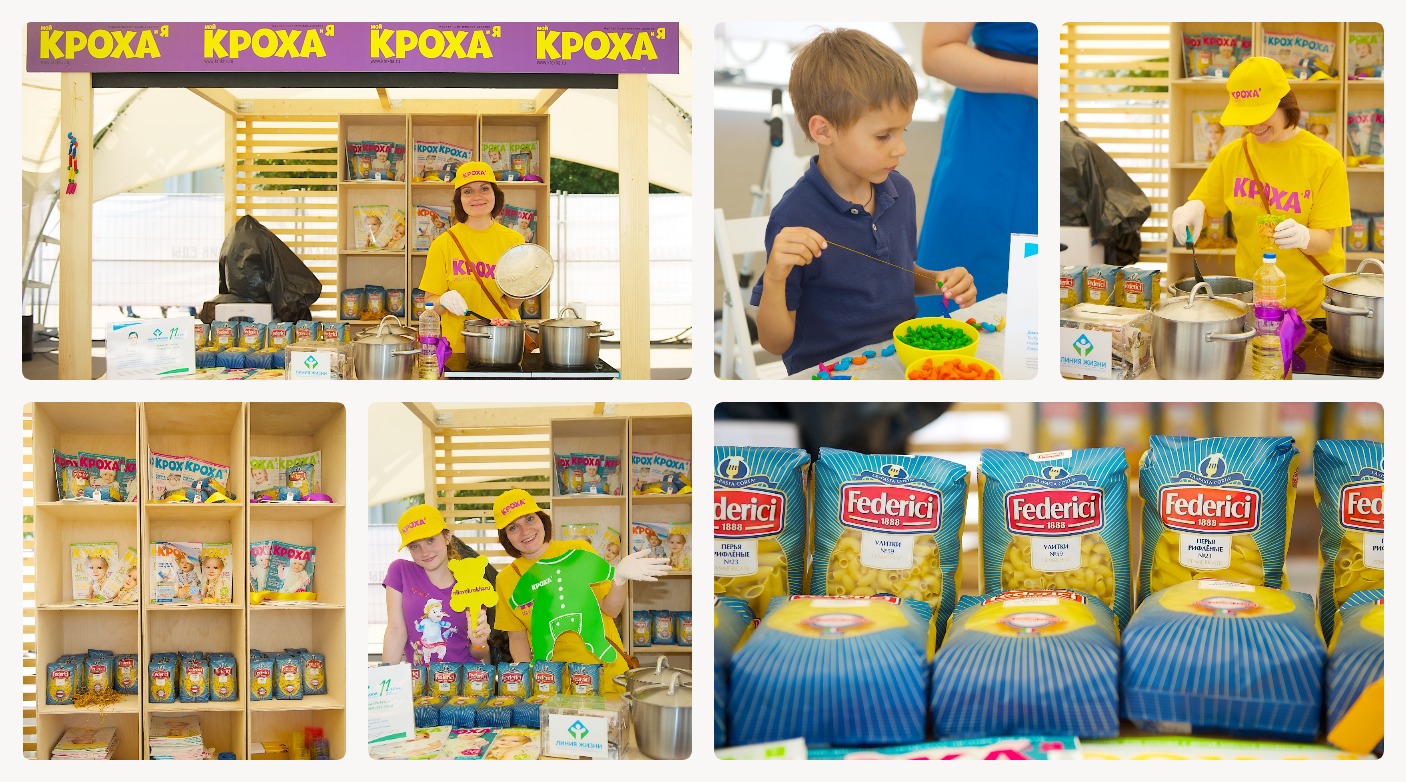 Federici pasta at the «Vkusanaya Strana» food festival
On July 25 and 26 the National Exhibition of Food  «Vkusanaya Strana» was held at VDNKh.
The gastronomic extravaganza was attended by the magazine «My Baby and I», which was partnered with Federici pasta. On the site of the festival guests could taste colorful pasta and take part in master classes in making jewelry from them. The little guests of the site were delighted!