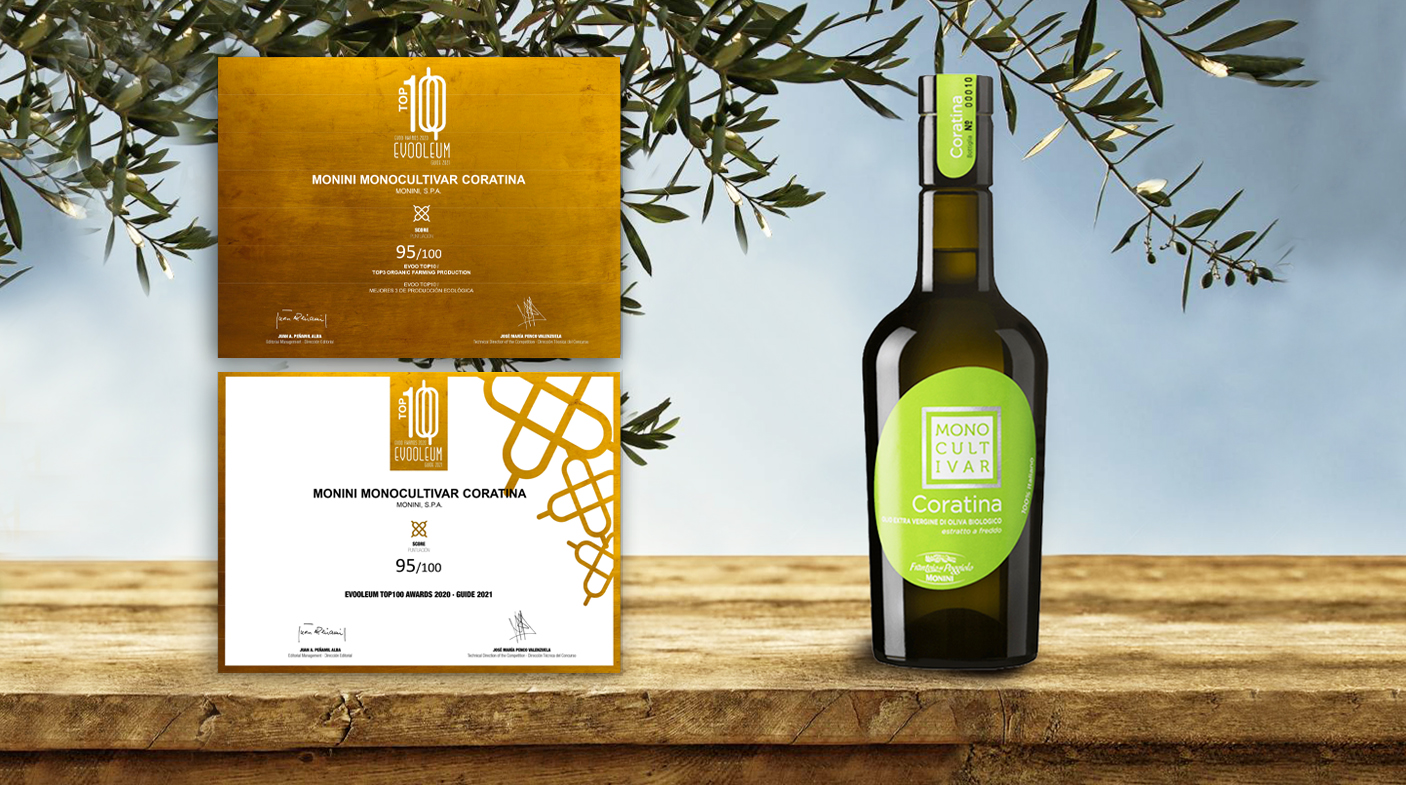 Monini Monocultivar Coratina's victory in the International olive oil contest
Dear Friends! We are proud to announce that Monini Monocultivar Coratina olive oil has received high awards in the TOP-10 of the best olive oils and TOP-3 organic agricultural production, according to the jury of the International competition EVOOLEUM TOP-100 Awards 2020.
The competition took place on March 6 and 7 in Cordoba. An experienced jury of EVOOLEUM, consisting of 24 of the most prestigious tasters in the world, conducted an organoleptic evaluation of all samples, according to which Monini Monocultivar Coratina olive oil received high international quality awards, gaining the highest score of 95 points.
This award is a new recognition for Monini commitment to extra virgin olive oil excellence and quality.