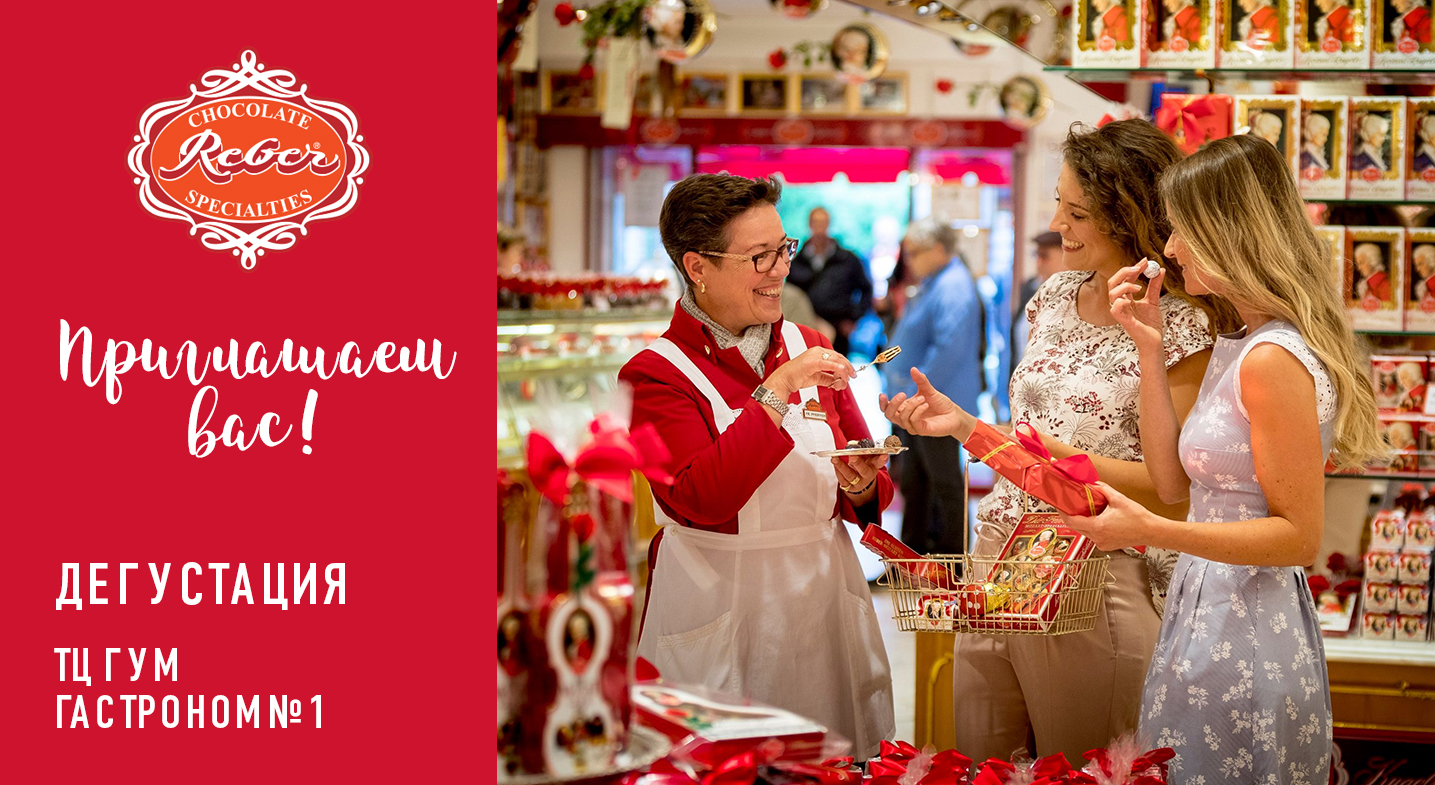 Reber chocolates tasting
On December 23 and 24, we invite everyone to take part in the tasting of legendary chocolates Reber Mozart-Kugeln, which will take place in Gastronom No. 1, GUM.
For more than 150 years Reber confectionery captivate connoisseurs around the world with its exquisite compositions created according to traditional family recipes from the highest quality natural ingredients.
The tasting will feature milk and dark chocolates with an exquisite marzipan filling made from a mixture of almonds, pistachios and hazelnuts.
Date: December 23 and 24 from 16:00 to 20:00
Location: Gastronom No. 1, GUM (line 3, floor 1), 3 Red Square, Moscow.