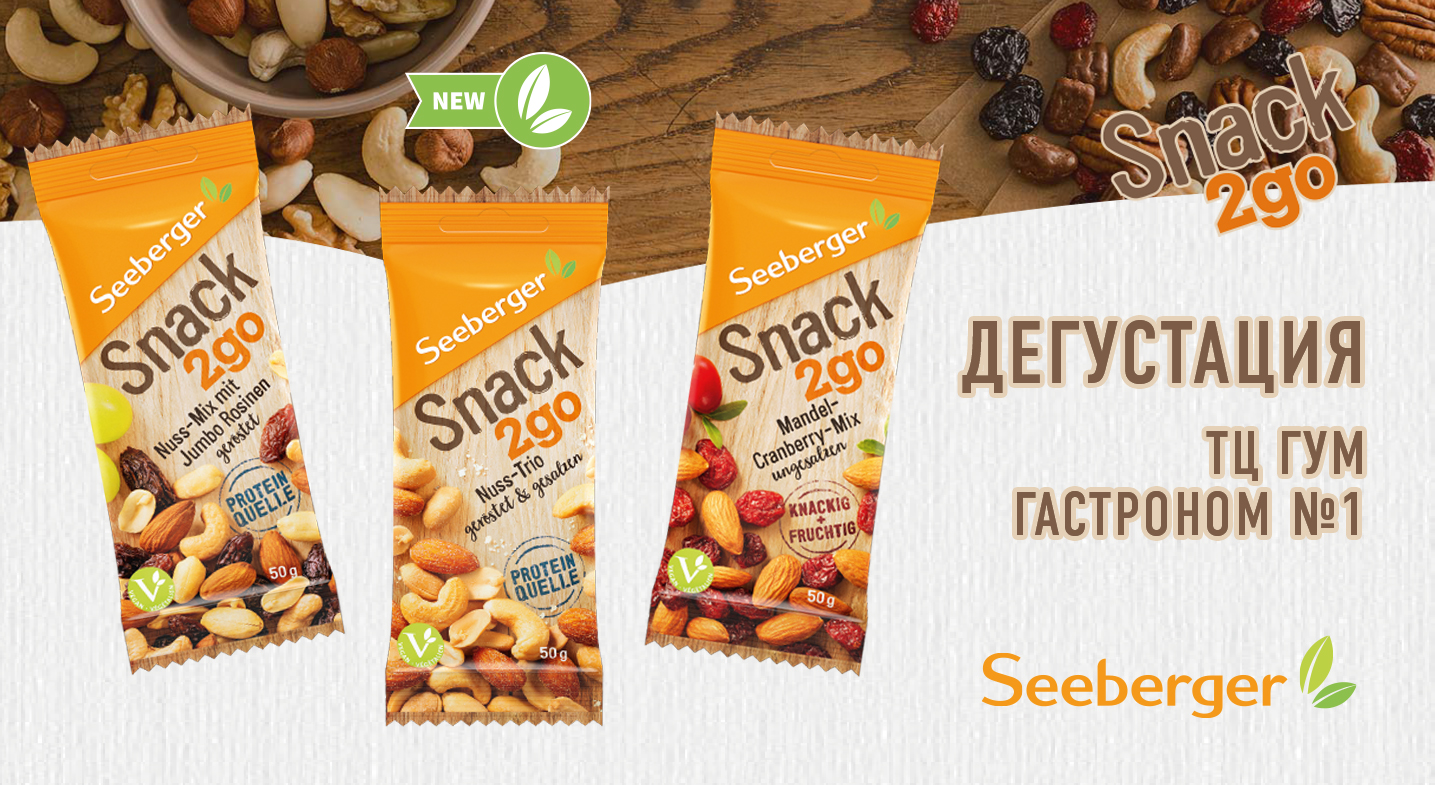 Seeberger nut mixes tasting
On December 8 and 10 come and join us for a tasting of Seeberger nut & fruit mixes, which will take place in Gastronom No. 1, GUM.
Since its founding in 1844, Seeberger has specialized in the production of high quality nuts and dried fruits, offering the best of nature in every package.
There is no need to climb mountains or take long walks in the woods to enjoy nature. Enjoy it wherever you are: at work, at home or during a games evening with friends.
The tasting will feature sweet and savory mixes with peanuts, almonds, cashews and cranberries, and for all raisin lovers – a mix with especially large Jumbo raisins.
Date: December 8 and 10 from 16:00 to 20:00
Location: Gastronom No. 1, GUM (line 3, floor 1), 3 Red Square, Moscow