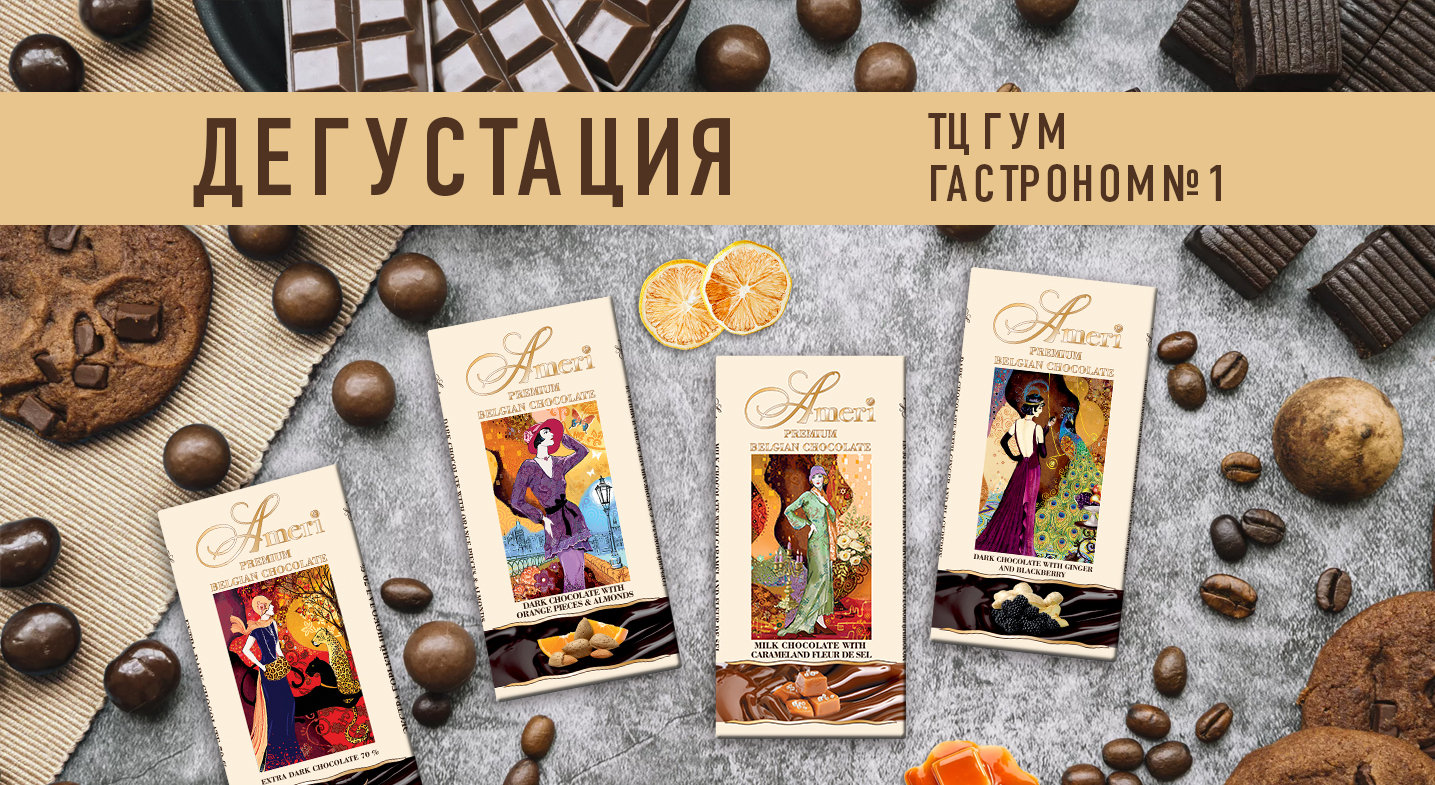 Inviting Ameri chocolate tasting
On December 15 and 17 we invite you to take part in the tasting of the premium Belgian chocolate Ameri, which will take place in Gastronom No. 1, GUM.
The tasting will feature milk chocolate with caramel and sea salt, savory dark chocolate with ginger and blackberries, exquisite dark chocolate with almonds and orange and for true connoisseurs – extra-bitter chocolate with 70% cocoa beans content.
Date: December 15 and 17 from 16:00 to 20:00
Location: Gastronom No. 1, GUM (line 3, floor 1), 3 Red Square, Moscow.