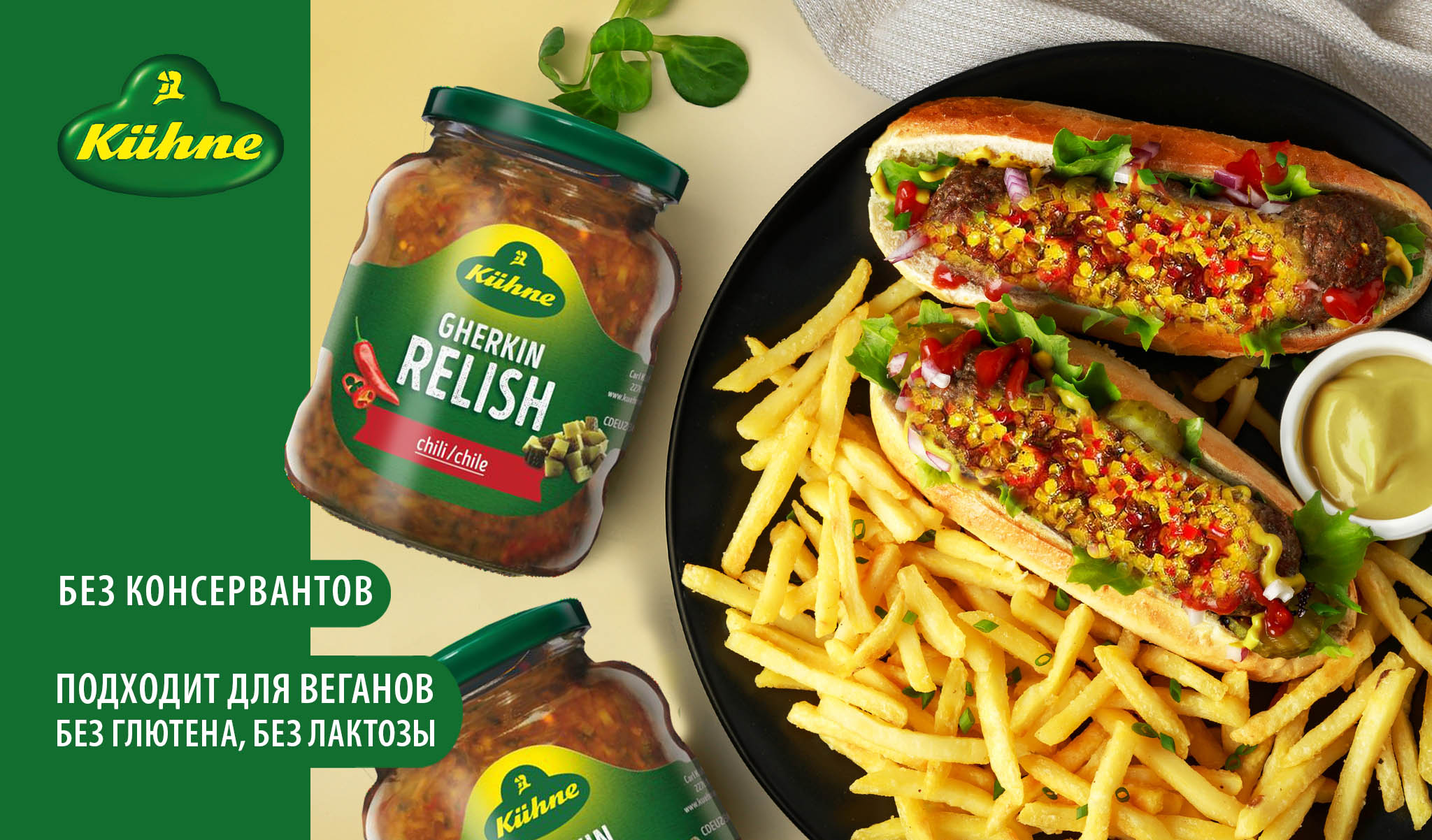 New! Kuhne Gherkin relish Chili
A pleasant surprise for all Kuhne fans! А novelty in the segment of sauces — Kuhne Relish Sauce with cucumbers and chili peppers.
The product does not contain preservatives, gluten and lactose, which makes it perfect for people who follow a certain diet. It has already conquered thousands of people from all over the world!
Coming soon!