Meditrina
Botanical and fruit marmalades
Botanical marmalade are the only in the world with low sugar, with basil seeds and a variety of herbs and berries, they are rich in vitamins, fiber, Omega 3 and antioxidants and are very healthy.
The range of fruit marmalade is represented by a variety of assortment for every taste!
---
Press Center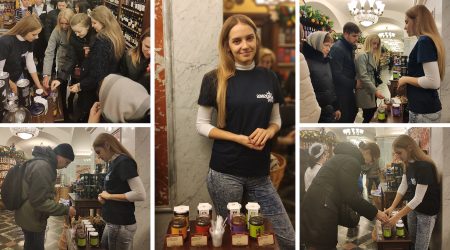 The tasting of unique confitures of Meditrina from fresh fruits and herbs was held on November 16 in GUM Gastronome №1. The store customers tasted the products and appreciated the ...
more
More