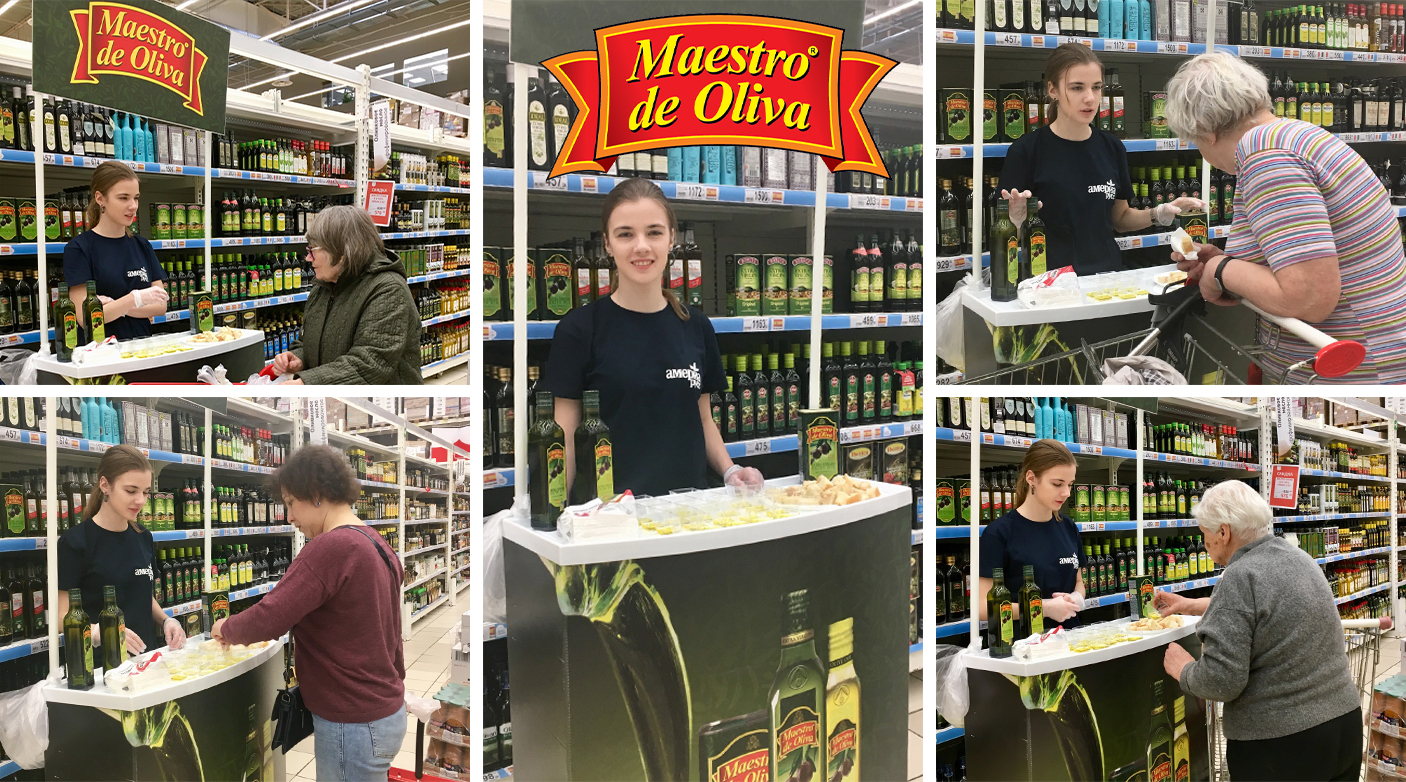 Tasting of olive oil Maestro de Oliva
On April 24,  in Auchan Mytischi was held a tasting of Spanish olive oil Maestro de Oliva.
At the tasting, Maestro de Oliva Extra Virgin olive oil was presented with a pronounced aroma of ripe olive tree, enveloping, harmonious, with subtle pepper tones, which is typical of fresh unrefined oil. Visitors of the store were able to appreciate the unsurpassed taste and quality of olive oil.